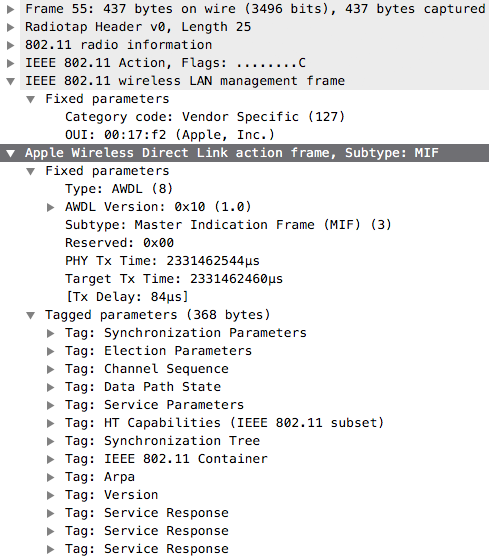 Wireshark Dissectors
Wireshark dissector for Apple Wireless Direct Link (AWDL) and Apple's CoreCapture logging framework.
Note: The AWDL dissector is included in the official Wireshark builds since version 3.0.0.
proxAWDL
Tunnels a regular TCP connection through an AWDL link by exploiting the NetService API. On macOS, you may instead also use the special XNU socket option SO_RECV_ANYIF (0x1104) to allow a socket to send and receive via AWDL.